Greiner Boutique Moutain has been part of the greenest area of National park High Tatras for 80 years. Built in 1937, now sensitively renovated family chalet brings opportunity to accomodate a step away from hiking trails, ski slope in calm  area of touristic village Ždiar.
Three floors (185 m2) offers superior accomodation for 12 people.
A place where you do not even have to step out of bed to see the most beautiful peaks of the Belianske Tatras.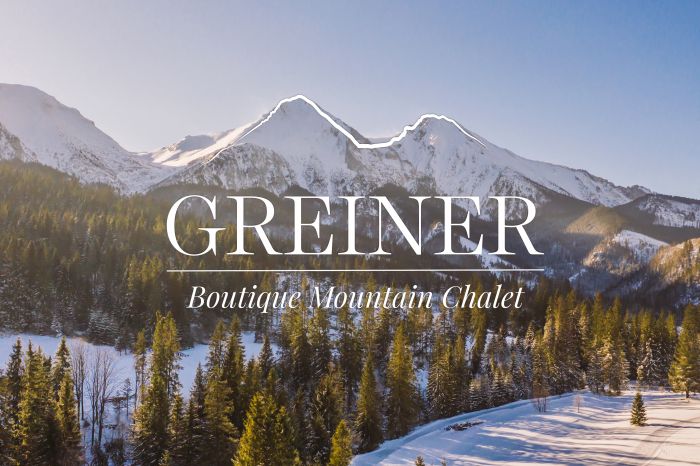 ---
Perfect for families and friends


The common area consists of a  fully equipped kitchen, cosy living room and a generous 30 m2 outdoor terrace with stunning views, ideal for summer barbecues and pleasant gatherings with good wine. Gourmets will appreciate the presence of a exterior grill, large cauldron or a hot-air oven. Dishwasher, microwave, basic spices, coffee maker, local herbal teas and a package of vegetables and fruits for the first breakfast is matter of course. There is a toilet and a utulity room with washing machine onthe  ground floor. 







     
      
---


Complete equipment


Second floor consist of two bedrooms and well – equipped bathroom. Each bedroom has two double beds with premium mattresses and 100 % cotton bedding.  Bathroom has shower corner, toilet, hairdryer, soft cotton towels and  basic cosmetic products. On the third floor is  last - third bedroom with a with ensuited fully-equipped bathroom. Every bedroom, kitchen, living room and exterior terrace have a marvelous view of the highest peaks of the Belianske Tatry Havran and Ždiarska Vidla (also seen in our logo). 







     
---


Comfort, privacy and calm


To chalet leads a maintained asphalt road suitable for ordinary vehicles. Accomodation includes parking for 5 vehicles right at the entrance to the estate territory (not shared with any other property). The chalet is located outside of tourism centre and offers privacy. Thermal comfort is ensured by automatic gas heating with NETATMO intelligent control, air exchange is continuously ensured by centrally controlled ventilation COMAIR. Interior tile stove and high-quality audio system Harmann Kardon brings perfect atmosphere.





      
---

Active or lazy holiday all year round 


In summer you can walk directly from the chalet to the trails linking Belianske Tatras with the favourite hiking trails of the High Tatras – Tatranská magistrála. Many restaurants are also within walking distance. There are up to 42 km of cycle routes ideal for recreational and experienced cyclists. In winter, Monkova dolina changes into a smaller, safe ski resort with medium ski slope, the nearest ski lift is only 300 m away.  A cross-country ski routes can be entered directly from chalet stairs. There are other ski resorts in Bachledova dolina ideal even for experienced skiers, or Strednice located within 4 km from the chalet.